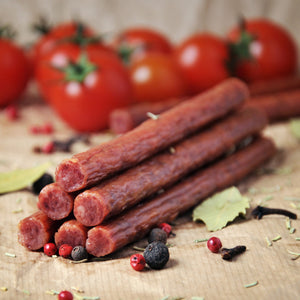 Who can resist the aroma and mouth watering taste of a SUPERBEEF Pepperoni?
These ready to eat sausages are all time favo urites since they are incredibly easy to use as a pizza topping or even with cheese and crackers.
Serving suggestions
Slice sausages and use as one of your favourite pizza toppings.
Serve with cheese and crackers.
The healthiest beef you will ever eat!